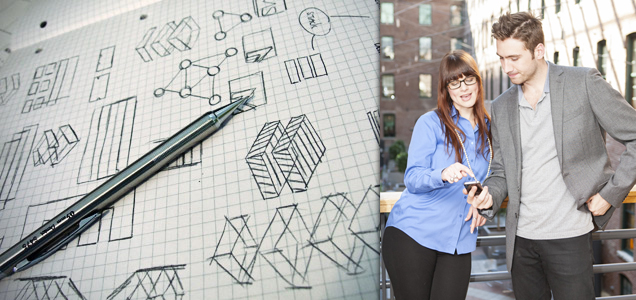 Over the years IN Creative has had the privilege of designing and creating a brand/logo for many businesses. If you understand the importance of a brand/logo then you will also understand the responsibility that is given to us when we are hired to take on this task. It's not something that can be taken lightly. If you truly respect your business and understand how a properly executed brand/logo can effect it then keep your eyes open for some of our logo tips. They should be taken into consideration when in the process of developing a brand/logo for your business.
Use Your Target Market
Focus groups are a great way to take those 2-3 final logo variations and get some outside opinions so you can make an informed decision on how to proceed. Even if it's just 2 people you know or a group of 30 that you don't, the feedback can be very helpful.
Whether your business is new or has been around for a long time, when in the process of creating your businesses brand/logo you might have the urge to get the opinion and ideas of your family and friends. This is not always a great idea. Above everything else a businesses logo needs to attract the target market. Not your friend and his gold fish. Unless of course you own a pet shop.
If you are going to have a focus group it's important that they mainly consist of people within your target market. This allows you to understand how the people you want to purchase your product or services will view your business. If your family and friends fall into this demographic then by all means go ahead. This would be fine as long as they are honest with you. But there are situations where it just doesn't work. Yes, your brother in law likes logo #2 for good reasons but you offer accounting services to small businesses and he's a school teacher. He's not really within your target market so he might like #2 but your target market may not.
It's important to always remember that your brand/logo needs to be memorable and appealing to your target market. In the end if the brand/logo appeals to your target market, is memorable, and brings in new clients then it's doing it's job.