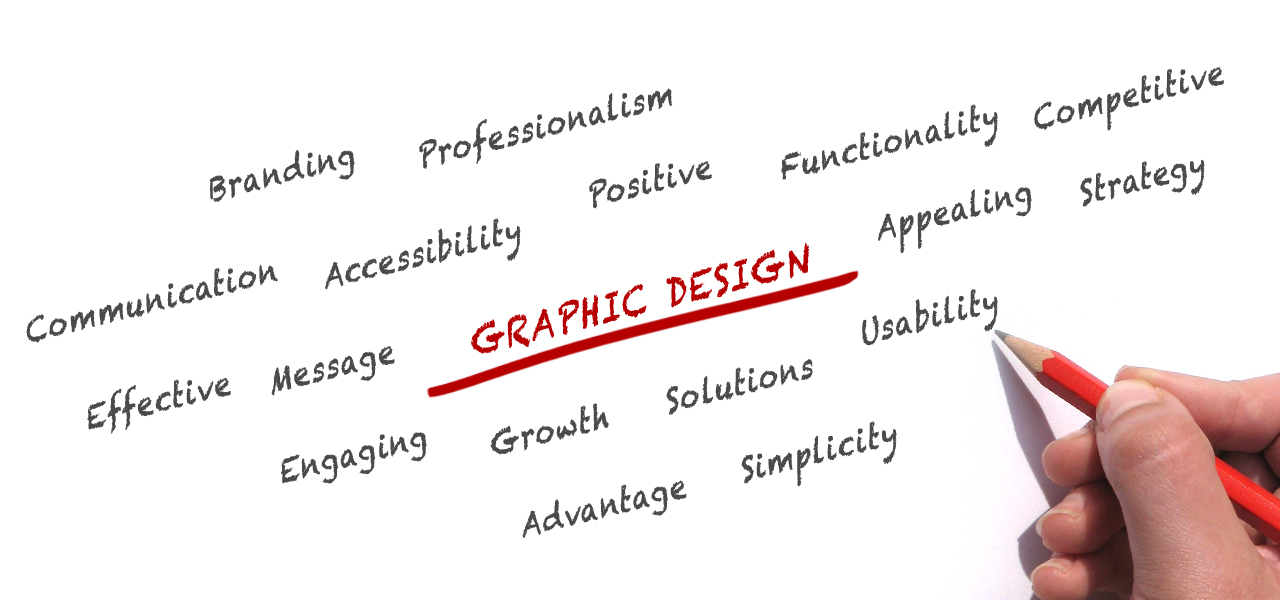 On the streets, in the mall, at work, on your computer, or simply in your living room design is never far away. Now a days you will find something that a graphic designer was involved in within arms length. Graphic design is everywhere and whether your company realizes it or not, it is a vital part in how you market your business. A strong marketing plan just doesn't seem to cut it anymore. With competition getting thicker and thicker it's become clear how effective design can give you the advantage you need.
The Benefits of a Graphic Designer
The key role of graphic design is creating a positive visual representation of your business and relaying a message to your customers and potential customers in the most effective, and appealing way possible. From your logo to a simple business card, this rule is always present. But of course this brings upon competition. Everyone wants to stand out and some visuals are just better then others. This is the norm and the best solution is to pair up with a talented and experienced design team. This will increase your chances of standing out, expanding your business and bringing in new customers and opportunities.
Let's think about it this way. You're surfing the web in search of shoes and you come across two sites which both have the same cost for the pair of shoes you are interested in. One site is organized, clean, simple to navigate, easy to read, informative and professionally designed. While the other is cluttered, amateurish, and confusing with lack of information. Which of the two would you trust? There's that old saying "Never judge a book by it's cover", but in this case everyone is always attracted by good design. The better designed your materials are the more likely people are to trust and connect with your brand. Especially if it is distinctive among a crowded market place.
Graphic Design is More Then Making Things "Pretty"
One misconception that business owners have is that design just makes things look "pretty". Good design isn't just about making things look as good as they can, it's about communication. It's about being visually appealing while clearly stating the required message. Designers are trained to see problems in communication whether it be in the design, the content, or the overall marketing plan. Since the designer is usually the last person to touch the marketing material before it reaches the eyes of possible prospects it is important that they understand it and are confident that it will be received as intended. This is why it is important not only to have a graphic designer for your business but a talented and experienced one. Not all designers are as knowledgeable and diverse in their skills as others. IN Creative always prides itself in our teams strong abilities but in the end it is always your choice. We do suggest however to pick wisely as it can very will effect the path your business will take.
According to a study published in February 2012 by researchers at the Missouri University of Science and Technology two-tenths of a second is the maximum amount of time subjects viewing a website took to form a first impression. The longer that viewer chose to remain on the site, the more favourable their impressions were. And what was the part of the homepage they examined the most? The logo.
The lesson learned is that bad design in web or print, including an unappealing logo, may cause prospects to choose your competitor over you in a fraction of a second. Even if the product you are offering is something they need it won't matter because they won't be hanging around long enough to know it. Powerful design is key to your business and has never been more important.
Your Business Can Be Improved
In any business there is always room to grow. Take a good hard look at your business branding and marketing materials and see how you stand up against your competitors. If you find you may be lacking in some areas then perhaps it's time you consider getting a hold of IN Creative. We can discuss your needs and goals and come up with the best solutions for your business. The IN Creative design team has worked on a large variety of marketing materials such as websites, logos, branding, posters, brochures, business cards, flyers/postcards, advertisements, packaging and the list goes on. We are highly talented, experienced and ready to take on any challenges your business might have.
What are your thoughts on graphic design and its importance to businesses?
If you have any questions or comments feel free to contact us.